Introduction
Introduction
Client-specific prints on all sizes of whiteboard. Submit your design and we will turn it into a full-colour, magnetic printed board with vibrant colours. From a production run of a single whiteboard with unique scrum print for an SME to a run of hundreds of planning boards with the logo of a multinational, we are able to deliver quickly.
Surface specifications
Surface specifications
Smit Visual utilises a sublimation technique. Printing ink is baked into the whiteboard surface for a wear-resistant result without fading or discolouration. What's more, our sublimation steel has almost the same qualities as enamel, it is so smooth that writing ink has no chance of accumulating in the pores.

Custom design, 1 year warranty on writing and erasing
Whiteboards form the basis for visual management in companies, education and healthcare institutions worldwide. They provide structure and transparency to the organisation. But a standard board (scrum, lean etc) often fails to fulfil the desires and requirements of a team or department. A whiteboard with a personalised print offers a solution.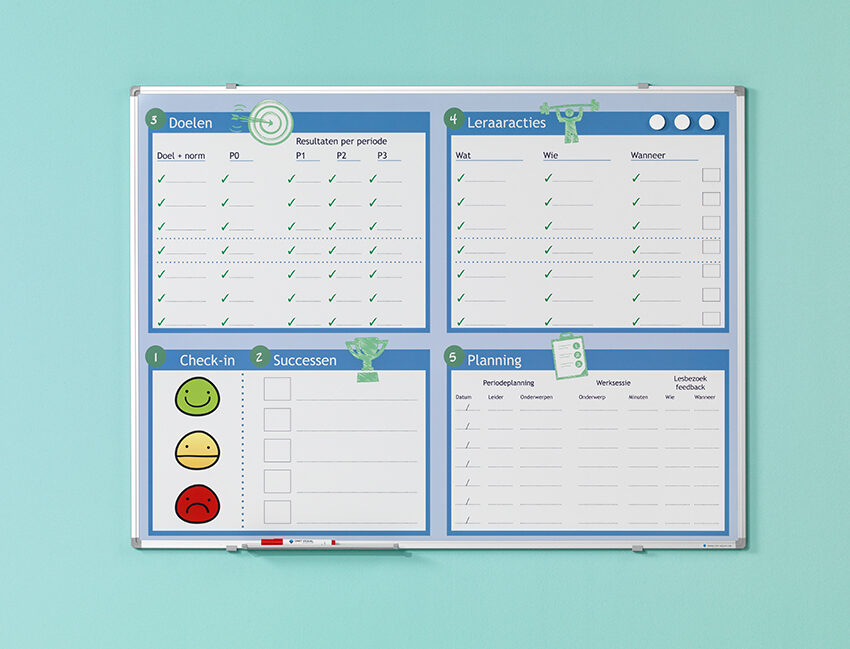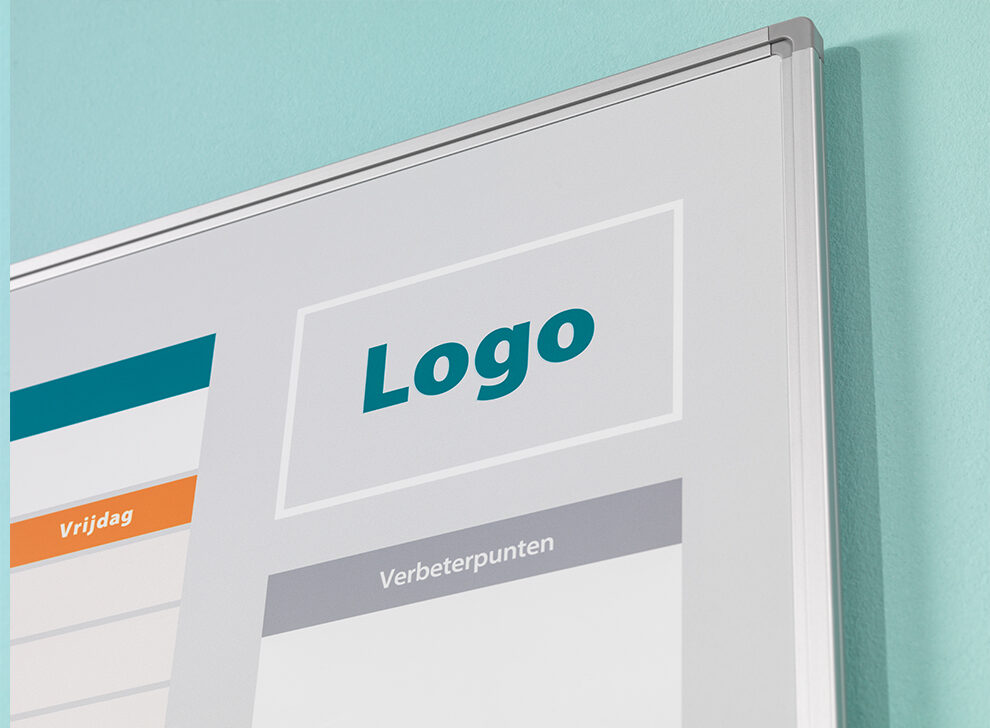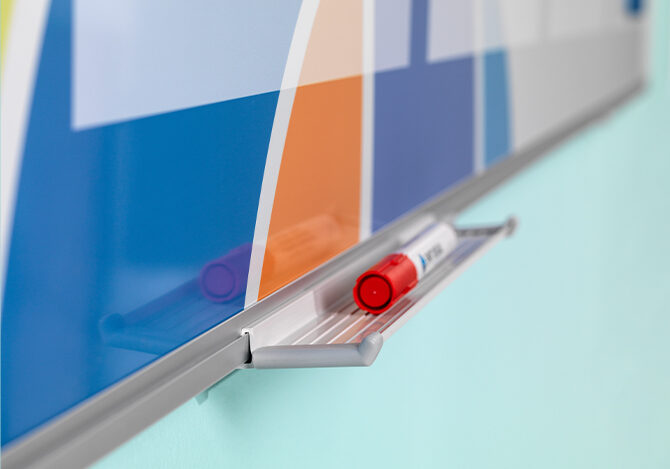 Frames
Frames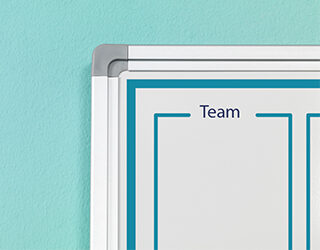 8 mm aluminium softline
Elegant narrow whiteboard
Best-selling product
Strong core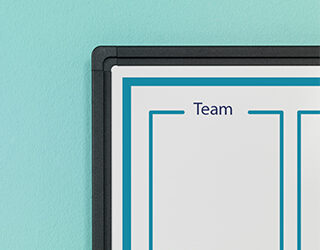 8 mm black softline
New:
Black softline frame
Black corner caps
Ordering process
Ordering process, supply specifications and templates
Smit Visual makes it easy to order. Designs can be emailed to info@smit-visual. A rough sketch may be sufficient. Our graphics department will convert it into a print file. You can also supply a print file yourself, for which we make InDesign templates available. Download the supply specifications or templates below.
Dimensions
Dimensions
We produce writing boards that deviate from standard sizes for many clients. Because our entire fleet of machinery is in our own production facility in Geldrop, it is just as easy for us to make a board of 102.5 x 204 cm as it is to make a board of 100 x 200 cm.
Standard dimensions
We have a standard range with set sizes for clients who opt for convenience. Download our product catalogue for all standard sizes of printed whiteboards from Smit Visual here.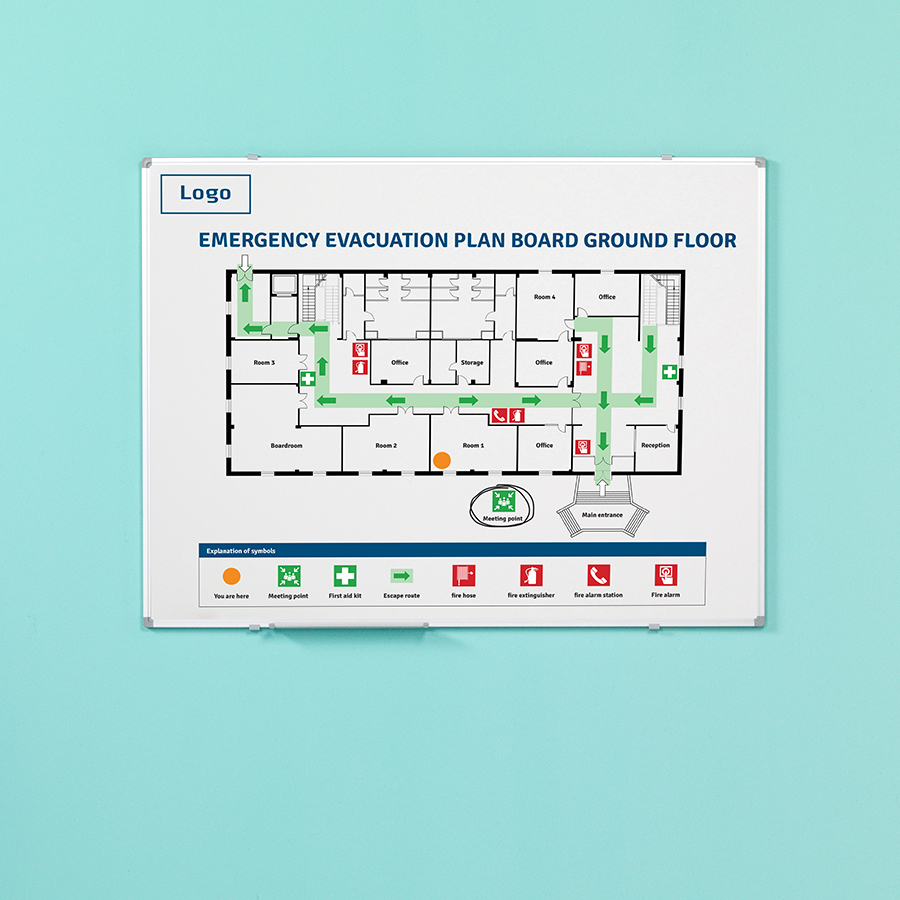 Request quote
If you have a specific request in relation to the information above, you can request a quote.