Delivery times
These are our delivery times
We deliver stock shipments as well as drop shipment to any desired address. From small accessory kits to large wall panels.
We can supply from stock within a few days
We deliver custom-made products within 1 to 2 weeks (depending on order size)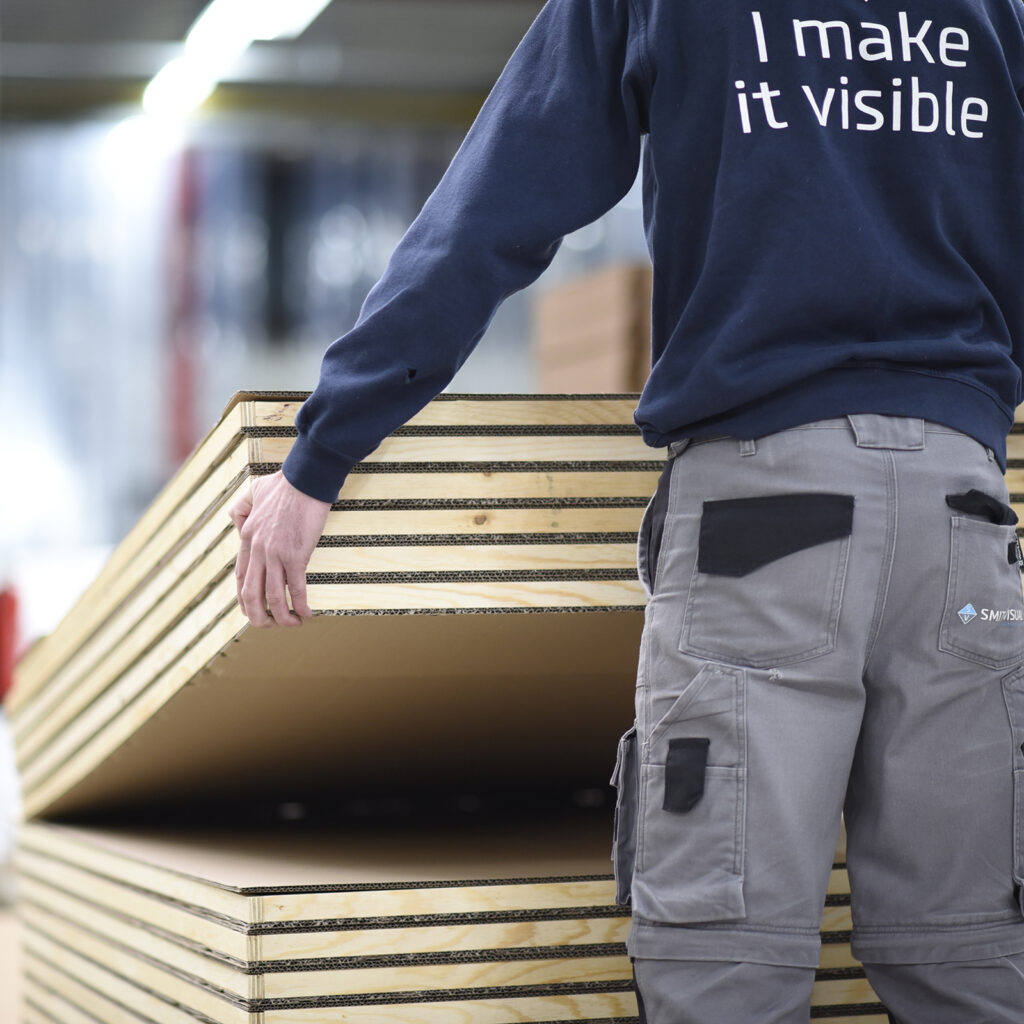 Our European delivery of extra-large whiteboards and pinboards of over 3 metres is unique in the market.
A-rating
We are an A-rated supplier to virtually all our clients
Because we manufacture ourselves, we can deliver in no time, either from stock, or custom-made. With an average score of 97.7% for reliability of delivery and fewer than 0.3% returns, we are a proud A-rated supplier to virtually all our clients.

Sustainability
Sustainable delivery
As a Dutch manufacturer, we constantly make sustainability gains. One of those is the renewal of our machinery fleet in recent years. As a result, we have reduced our energy consumption drastically and thus our footprint.