Standard or customised
Introduction
16:10, 16:9 or even 16:6… We can supply the appropriate projection board for every aspect ratio. Boards for interactive touch-projectors, boards on which to write as well as project. The projector market is characterised by rapid developments that often require modified projection boards. We can respond to these changes immediately because we have our own production facilities.
Surface options
Surfaces

Excellent projection: minimal reflection / writable, wet erasure only. Application: Longthrow

Good projection / excellent writability, dry erasure. Application: short throw and ultra-short throw.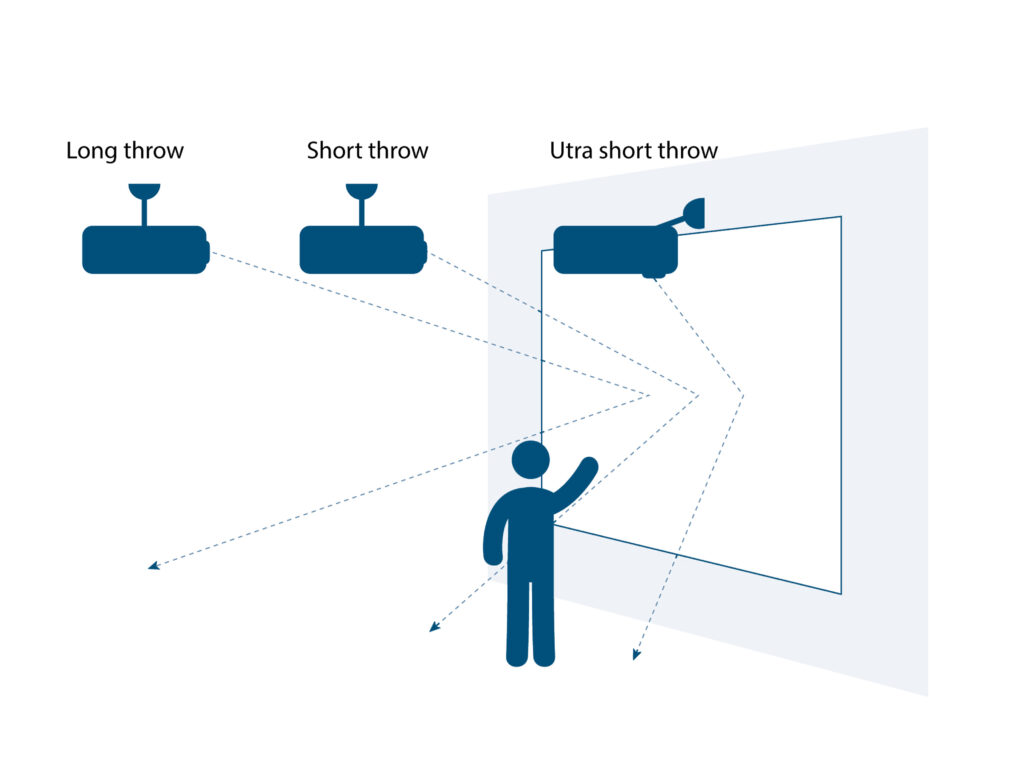 Surface options
Choice of surfaces
Smit Visual Projection surface has the lowest level of reflection. This surface is recommended for long throw projectors to avoid an annoying hotspot. A Low Gloss surface offers greater user-friendliness for short throw and ultra-short throw projectors. This surface offers good projection quality and excellent writability with whiteboard markers.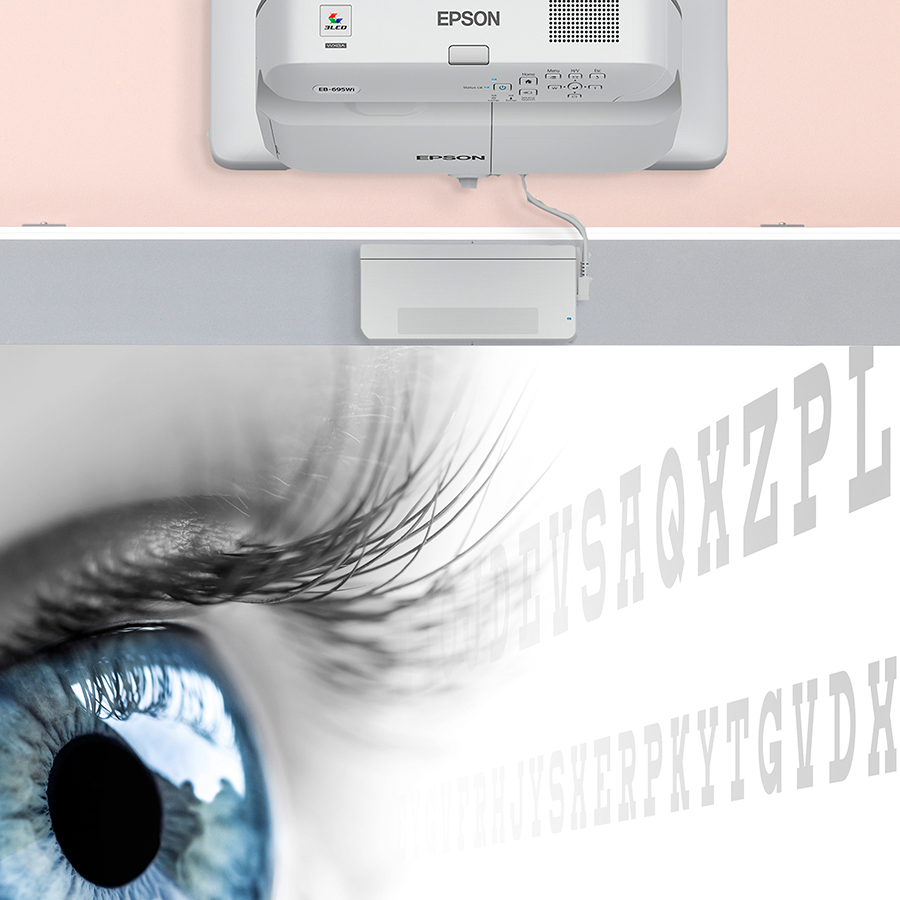 Touch interactive
We produce projection boards with a grey strip for positioning of the sensor module especially for projectors with an interactive touch sensor. The grey strip falls outside the projection surface.
We can modify the strip for sensor modules with other dimensions.
Frame options
Frames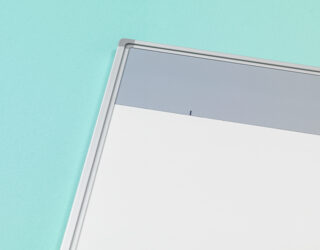 8 mm softline
Narrow whiteboard frame, anodised aluminium with grey corner caps. Best-selling projection board.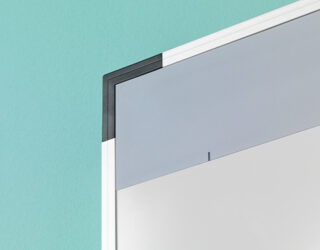 ExtraFlat
Flat frame with lightweight core
Widely used in schools
Black corner caps
Coloured frames
As a White Label manufacturer, we can produce writing boards in any RAL colour profile in larger runs for you.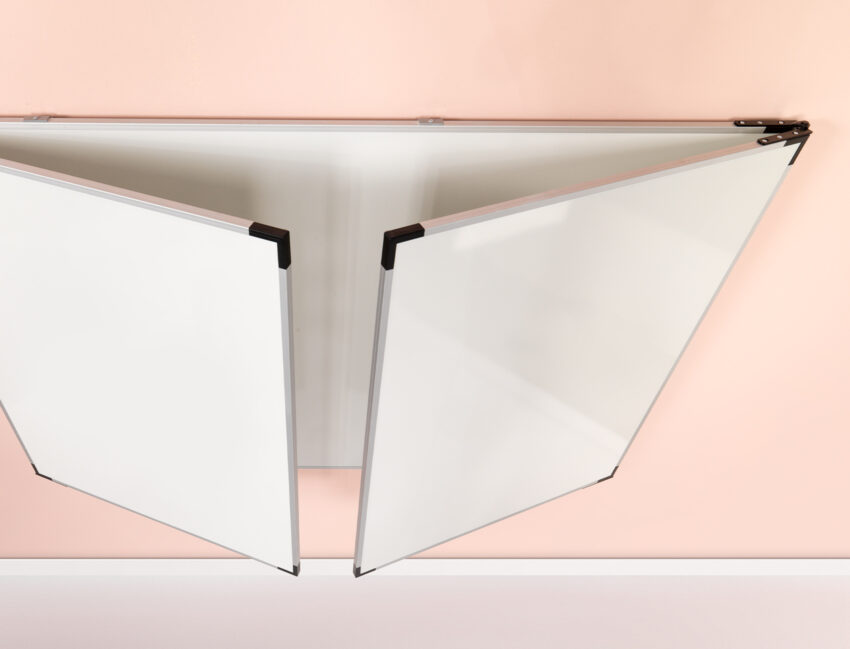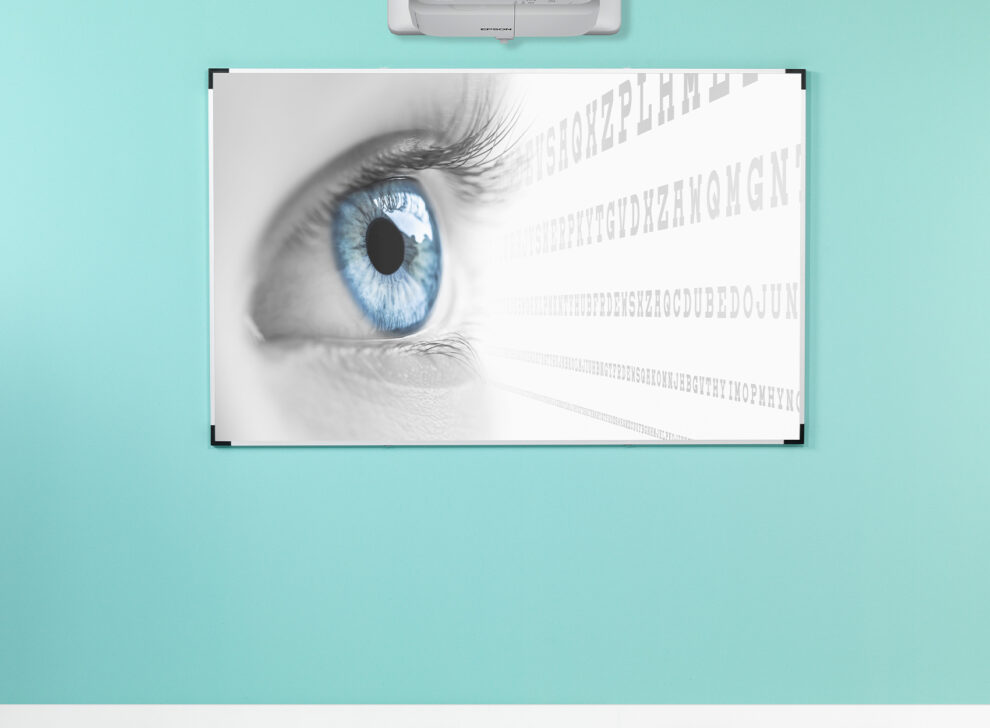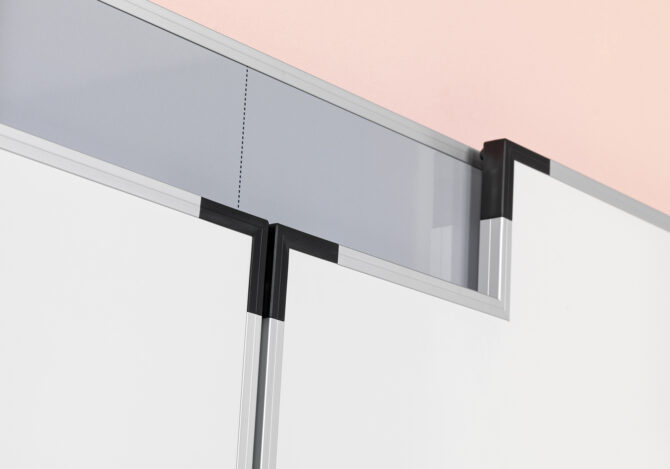 Dimensions
Dimensions
The big advantage of projection boards compared to TV screens is the affordabilty of large screen areas. A Smit Visual projection board can have a projection ratio of up to 100 inches.
Standard dimensions
We have a standard range with set sizes for clients who opt for convenience. Download our product catalogue for all standard whiteboards and chalkboards from Smit Visual here.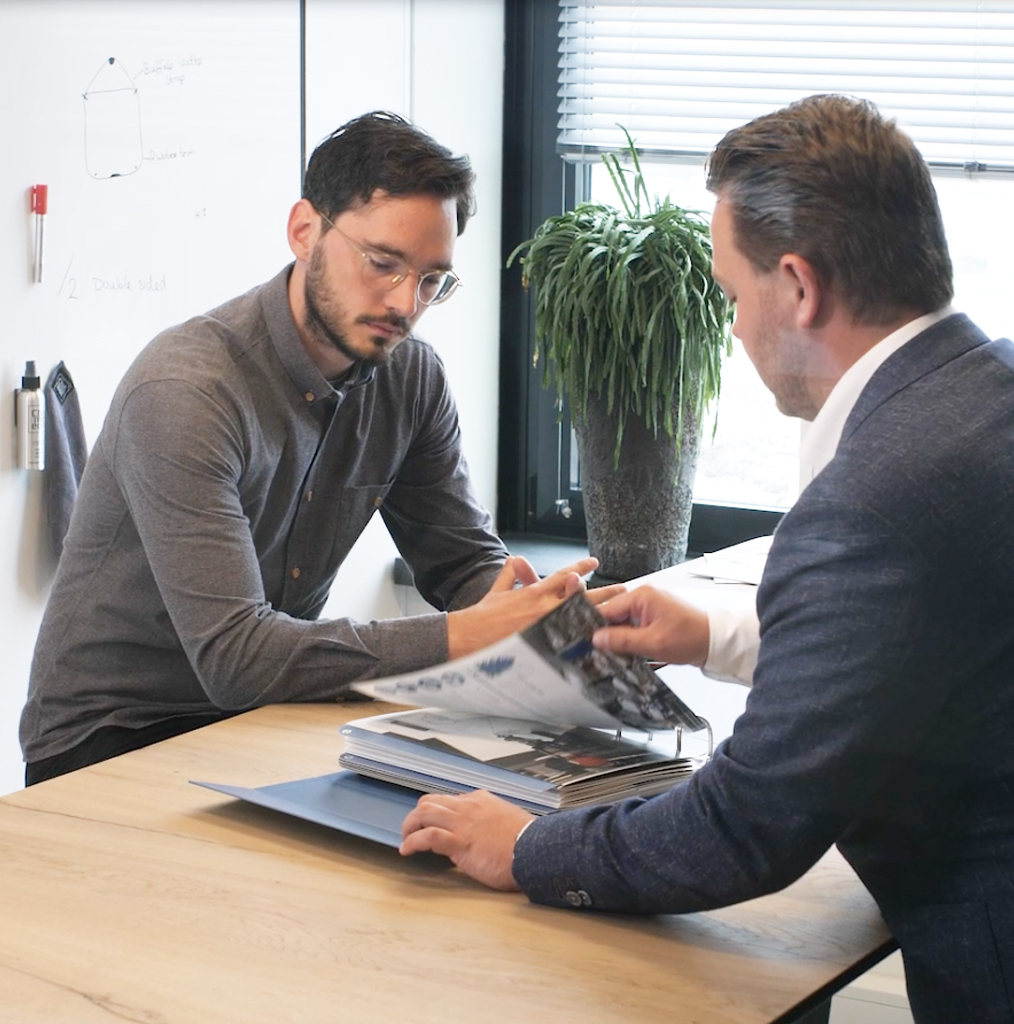 Request quote
If you have a specific request in relation to the information above, you can request a quote.